Still looking for your boat for the coming up season ?

We have worked for you and here is the best we found for you, either new or second hand!
•    New demo boats availables right now at the best market price from our partners shipyards !
•    Best market deals on second hands boat, both power or sails  !

GOOD DEALS ON FACTORY AVAILABLE DEMO BOATS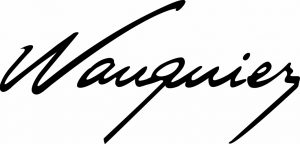 WAUQUIEZ Pilot Salon 58 : 1 062 300 €TTC  SBO OFFER 849 830€TTC
WAUQUIEZ Pilot Salon 48 : 697 344€TTC SBO OFFER 592 900€TTC
WAUQUIEZ Optio (électrique): 164 616 €TTC SBO OFFER 148 154€TTC

TOFINOU 8 : 157 700 €TTC SBO OFFER 149 000 € TTC
TOFINOU 16 : 851 950 € TTC  SBO OFFER 799 000€TTC
BEST MARKET DEALS ON SECOND HANDS

SAILBOATS

WAUQUIEZ CENTURION 49 :  135 000€   SBO OFFER 129 000€ TTC
WAUQUIEZ ELIZABETHAN 35 : 25 000€  SBO OFFER 23 000€ TTC
WAUQUIEZ CENTURION 32:  22 000€  SBO OFFER 18 000€ TTC
WAUQUIEZ HOOD 38 : 48 000€ SBO OFFER 43 000 € TTC
ALUBAT OVNI 35 : 48 000€  SBO OFFER  42 000€ TTC
MAXI 1100 : 135 000€   SBO OFFER 125 000 €TTC
BAVARIA 38 : 69 900€ SBO OFFER 65 000€ TTC
POWER

RHEA 800 : 97 000€  SBO OFFER  85 000 € TTC
RHEA 850 OPEN : 119 000€ SBO OFFER   109 000€ TTC
CLIPPER 40 : 370 000€ SBO OFFER  349 000€ TTC
SWIFT TRAWLER 52 : 380 000 €  SBO OFFER 350 000€ TTC
This post is also available in:

Français (French)